UP UP UP Property Prices Go
Written by John Grant on February 3, 2021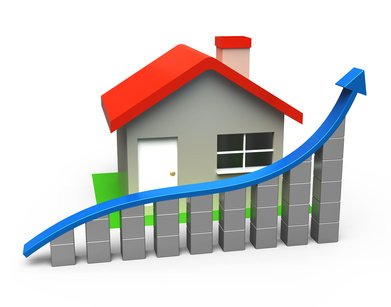 The average Coromandel property owners net worth has jumped on average $120,000 in the las year based on the CoreLogic Housing Index released today.
The Coromandel's property prices continue to surge with the average price heading towards the magic million-dollar mark, currently sitting at $904,897 according to new figures released today by CoreLogic who issue New Zealand's most comprehensive Housing Price Index.
Coromandel prices have moved by a whopping 15.2% for the 12 months ended January 2021 and a staggering 5.8% in the November to January quarter.
This compares to the New Zealand average price of $806,151 with a 12 month increase of 12.8% and a quarterly rise of 7.1%. South Wairarapa had the largest increase with a huge 34.8% lift for the 12 months and 17.9% rise in the quarter, to bring the average price up to $732,591.
Closer to home South Waikato prices have moved 29.4% to an average $352,956.
Territory
Ave
Current Value
12 Month
Change%
3 Month
Change%
Thames
Coromandel
$904,897
15.2%
5.8%
Hauraki
$488,542
12.1%
6.6%
Matamata
Piako
$557,780
12.8%
9.0%
Western BOP
$779,909
13.4%
7.6%
Coromandel average prices are similar to those of Waitakere in Auckland where the average price is $927,949 and a 12 month increase of 12.1%.
As places to compare, Tauranga has an average price of $888,930 and an increase of 15.5%, Hastings $663,554 and 18.3% and Nelson $709489 with a 9.1% increase.
According to Nick Goodall, CoreLogic's Head of Research, "Inventory remains tight across the country, although Trade Me recently reported that advertised stock levels had lifted (8%) year-on-year in our largest city. Even so, it seems demand continues to exceed supply, leading to growing values. In fact mortgage demand across Auckland (and Northland), as measured by valuations ordered through the banks, is already 6% higher than it was at the end of 2020.
"Signs are optimistic for stock to continue to come to market, with agent appraisals (lead indicator for listings) already back to the same levels as pre-Christmas, however it must be noted that there would need to be an above-seasonal lift to match current demand, and for now that seems unlikely," says Goodall.
All of this adds to continued challenges for first home buyers who are seeing the bar move higher almost be the day.
---
Reader's opinions
---