ACT Leader Will Be Listening This Weekend
Written by John Freer on May 25, 2023
David Seymour, the ACT Party leader is not surprised that people in the Coromandel Peninsula could have a left behind feeling when it comes to the cyclone response.
David is bringing his Change Tour to the region's east coast this Sunday speaking in Whitianga, Pauanui and Whangamata.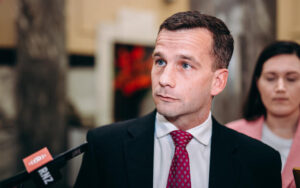 While he hopes people will come and listen to him, he wants to hear feedback from locals as they not only battle with the storm impacts, but other big agenda items covering crime, education and the understanding of the Treaty of Waitangi.
We interviewed David on the pending visit when he continued to advocate his desire for New Zealand to experience and enjoy real change.
He has highlighted the decline in safety on New Zealand streets and the fact the country had lost its first world status when it came to productivity growth and infrastructure development.
Open the link below to hear more about what is on his mind when it comes to both the Coromandel Peninsula and New Zealand.
---
Reader's opinions
---