CYCLONE CODY COULD DIRECTLY IMPACT NZ EARLY NEXT WEEK
Written by John Grant on January 12, 2022
A number of models are now show a clearer indication of a likely path of TC Cody as it heads south after battering Fiji.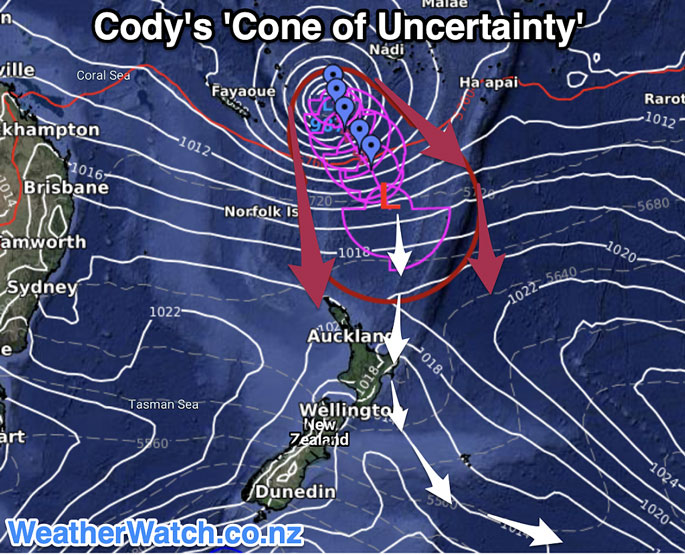 Cody has been upgraded this afternoon to a Category 3 storm and is starting to now head in a South Easterly direction. WeatherWatch in their recent update have said that La Nina conditions are causing the sea surface tempreture to rise and creating a marine heatwave and this may help keep Cody's strength during it's pass near or over New Zealand. "While Cody will technically lose the TC part to the name by the time it reaches NZ, the storm may still produce similar gales and rain".
MetService  has indicated that wave heights on Monday could reach five metres with wind gusts of 45 to 55kph.
"The ex-cyclone is expected to then impact the North Island with a chance of a direct hit/landfall in the upper eastern North Island (East Cape or Bay of Plenty, for example).
"High pressure further south and to the west and east will also play a significant role at guiding this storm… so yes, there remains uncertainty about precise tracking into the NZ area. It's not yet locked in – but the data is becoming more aligned."
TCDC Emergency Management Team will activate on Thursday to monitor the storms progress although it's impact on the Coromandel is at this stage not likely to be felt till later Sunday through to late Monday.
TC Cody will soon enter the NZ Governments  area of management and MetService as the designated agency will step up reporting  and modelling of the likely path of the Cyclone as it nears NZ.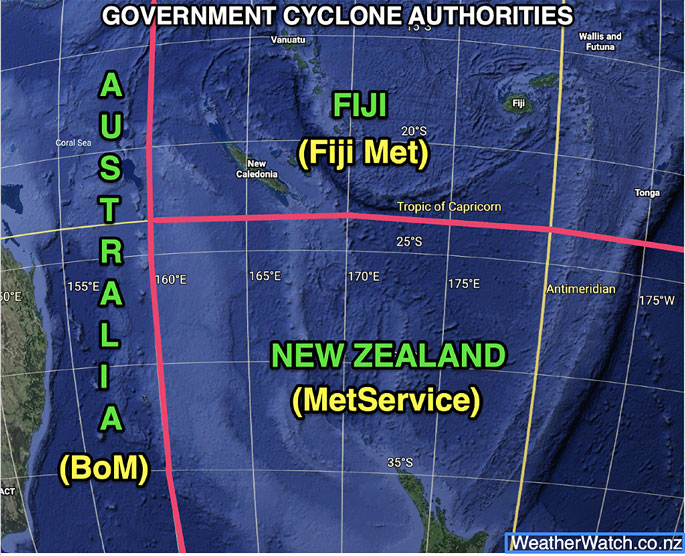 Storms are very unpredicable and can chnge course but this one looks very likely to have an impact on our weather, the degree of this impact is now the key question.
We will continue to update as new information comes to hand.
---
Reader's opinions
---