Delays with final sealing of Hikuai One Lane Bridge
Written by John Grant on November 18, 2022
The New Zealand Transport Agency (NZTA) has advised that the sealing of the bridges new deck will be postponed from this coming week to the following week. The change which has been driven by weather forecasts that are not looking promising for sealing work, means that the bridge which was to close Sunday through to Wednesday (20 – 22 November) will now close now from 28 through to 30 November from 8pm till 6am.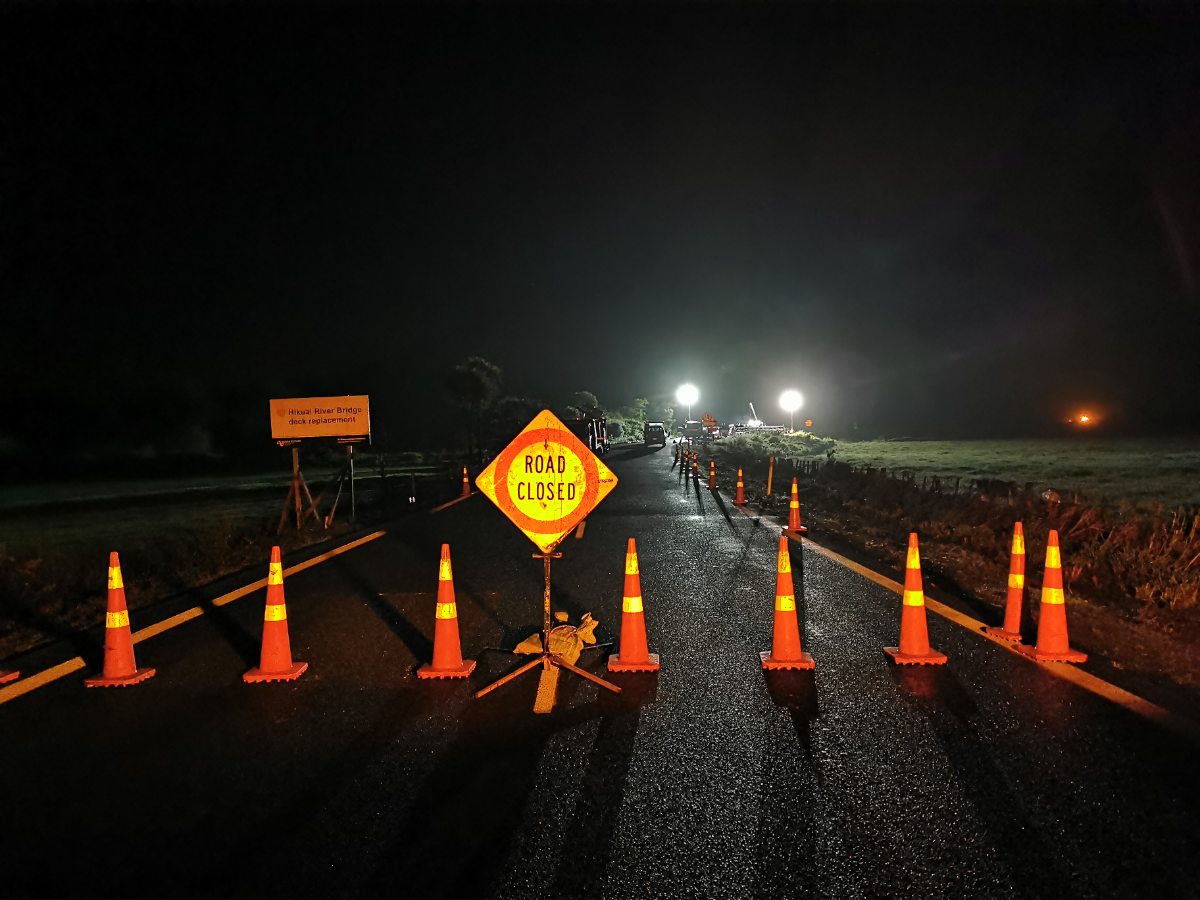 The bridge has been fully closed to all traffic during night work for past three weeks to enable the bridge deck and side rails to be replaced.
Work has progressed well and is ahead of schedule, with the timber bridge deck and guardrail barriers now replaced, however the final surfacing work which was scheduled to take place this Sunday, 20 November, is weather dependent and the forecast is not suitable for resurface work and therefore this work has had to be postponed.
From now, the bridge will be open to all traffic until Monday 28 November, when it will be closed from 8pm to 6am for three nights while the surfacing work is completed.
Temporary traffic management will remain until this time, with a speed restriction of 10km/h due to the currently unsealed surface over the bridge. During the overnight closures, the bridge will be open to all traffic during the day, from 6am to 8pm, with traffic management remaining in place until the work has concluded.
There is no local detour around the Hikuai River Bridge, with the only available alternative route using State Highway 25 and State Highway 25A around the Coromandel Peninsula, therefore motorists are advised to travel during the day to avoid needing to take this detour or defer their travel, where possible.
---
Reader's opinions
---