Disposal of Dead Sperm Whale At Wharekaho (Simpsons) Beach To Be Decided Soon
Written by John Grant on October 24, 2022
On Saturday the carcass of a 16 metre dead sperm whale was washed up at Matapaua Bay approximately 14km north of Whitianga. Department of Conservation in consultation with local iwi decided that Matapaua Bay was not an appropriate burial location and the whale was towed the 11.5 kilometres to Wharekaho Beach adjacent to the Ngāti Hei marae.
Once the whale was towed to the Wharekaho site, diggers found it to be too heavy and they were unable to move the whale due to the approximate 40 tons of weight. The dead whale currently lies in the water at the southern end of Wharekaho beach. The sea around the animal and for 40 to 50 metres in every direction is blood red and this is attracting predators resulting in part of the beach being closed.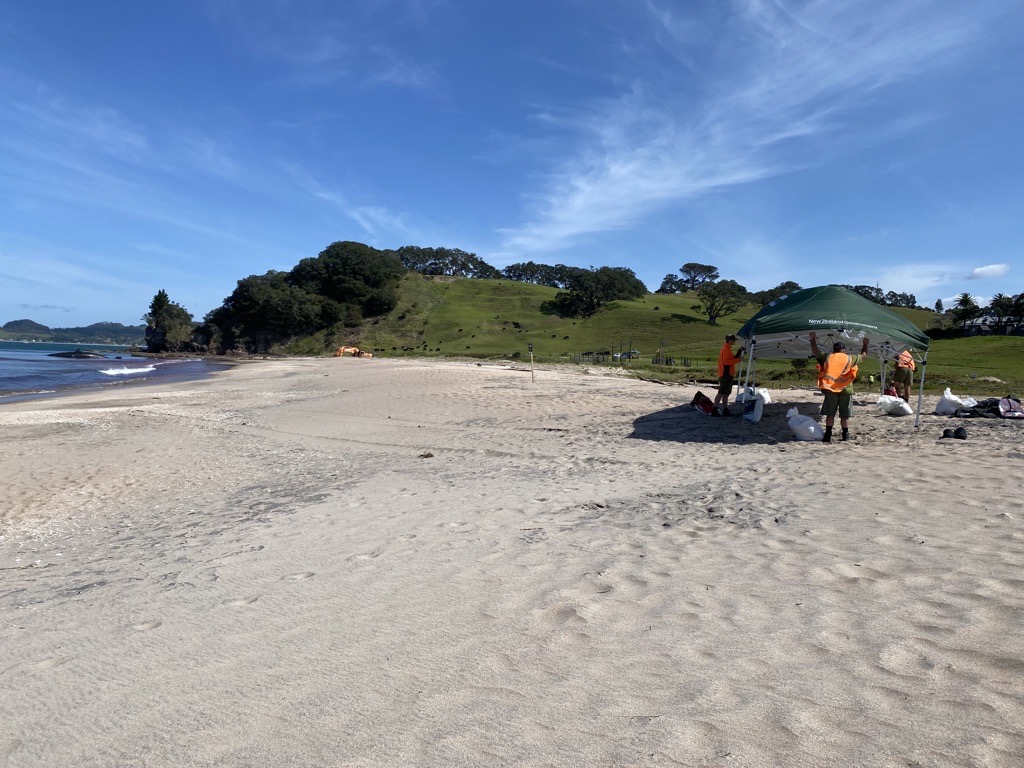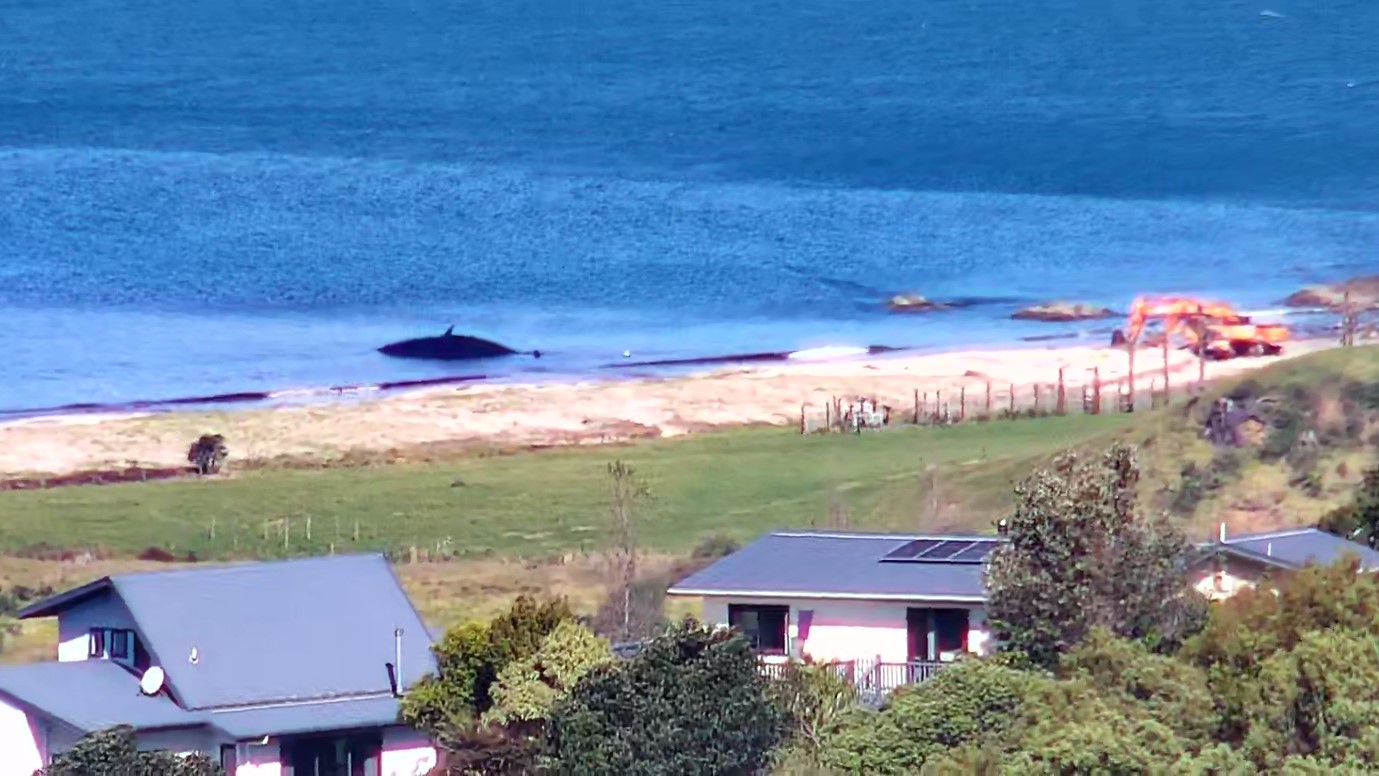 The beach's southern end is currently closed for swimming and an area of around 200metres near where the whale lies has been roped off. This is likely to remain in place for sometime while the decision is taken regarding how the body will be disposed of and the site cleared.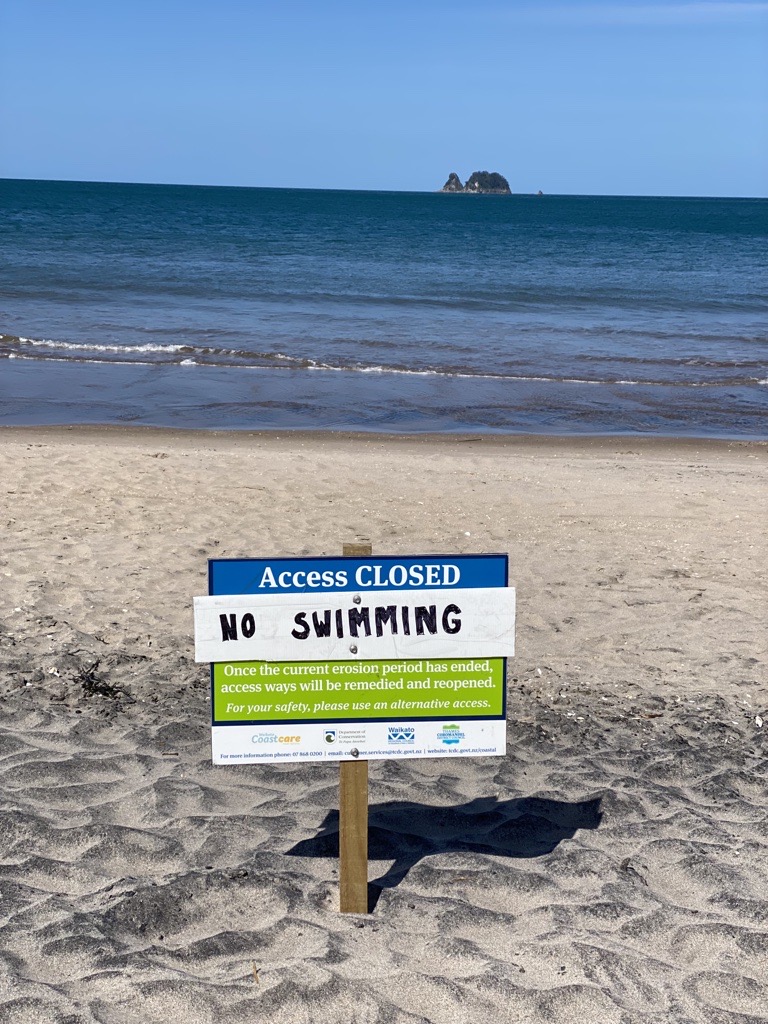 At this stage a burial on the beach does not seem to be one of the options under considered with the preference using the carcass to understand what caused its death and to retrieve the bones and oils from the dead whale. DoC and Iwi are consulting, and a decision is likely soon.
Wharekaho locals that CFM spoke to are concerned that should a burial happen on or near the beach the decomposing of the whale would cause leaching into the sea and make the area unsafe. This according to DoC and following discussions with Iwi does not seem to be an option with the three choices being to bring the whale onto land for burial, alternatively break down the body to recover bones and oil or the third option would be to tow it to sea for burial.
We will continue to follow the story and are trying to get a DoC spokesperson available to talk about this on air with Jason tomorrow morning. We will update this story with any news as it comes to hand.
---
Reader's opinions
---