Kopu Marine Precinct Sails Along
Written by John Freer on April 18, 2023
The opening of the new Kopu Marine Precinct is on target for May next year.
Some 25 people representing interested parties, today heard that the project is going to plan and to budget.
Thames Coromandel Mayor, Len Salt, in addressing those on site, said that the new development had the ability to establish 100 new jobs for the region.
He said the project was very exciting with its potential to develop new business and commercial development for both Kopu and the surrounding areas.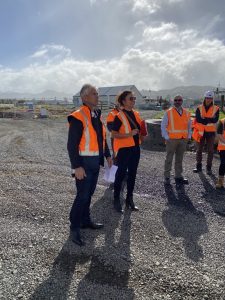 The project cost is in excess of $15 million of which the majority of funding is in place.
The Mayor said it was fortunate that some Government funding had been provided which was now off the table.
The first stage of the work has involved the use of some 300 timber poles, along with 30,000 tonnes of aggregate.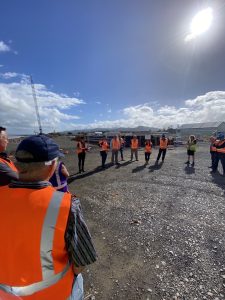 When finished there will be an 80m long commercial wharf and pontoon, upgraded haul-out facilities and a new public boat ramp and car park.
Several speeches were made at the function, you can hear these by opening the link below.
---
Reader's opinions
---