Severe Tropical Cyclone Gabrielle Takes Slight East Move on Latest Tracking
Written by John Grant on February 10, 2023
The latest tracking models are indicating STC Gabrielle (cat 3) could be heading slightly further east of New Zealand. This track could help lesson the impact of the weather system however weather forecasters are all united in saying this will be a major weather event and everyone should take the time now to prepare. Gale winds of 70 to 80kp/h with gusts exceeding 135kp/h plus are forecast and rainfall for the Coromandel could exceed 400mm according to MetService reports.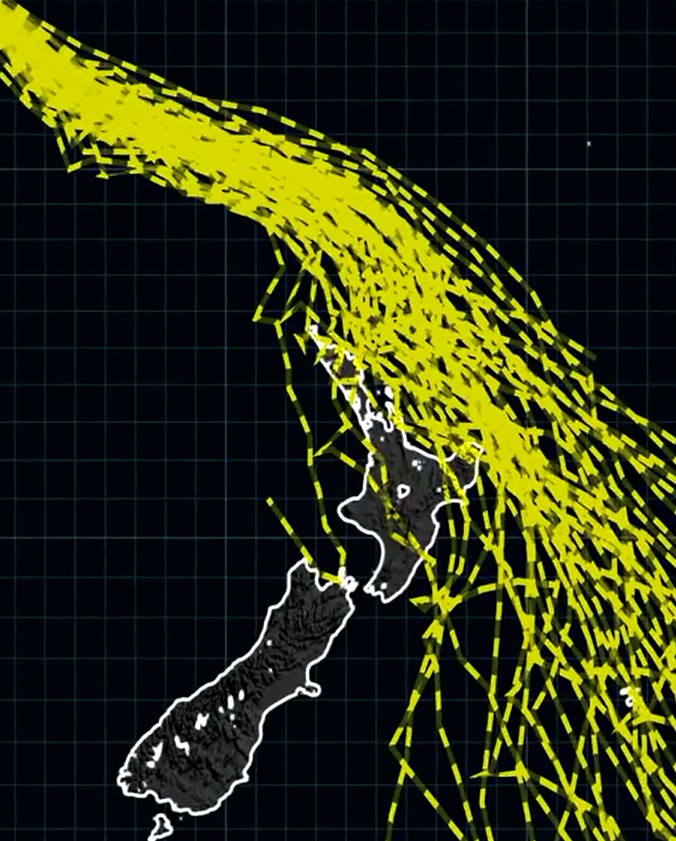 Civil Defence is saying this could be the worst storm since 2018 and are advising the public to prepare by making sure items that could be picked up by the wind are secured and that residents have supplies and batteries to last them at least 3 days. What makes this storm even more challenging is the number of rain events that have happened on the Coromandel since November last year and the condition this has created with saturated and soft ground.  January rainfall has been 1.55m and this has caused numerous slips and disruption to local businesses. A large collapse of SH25A near the summit has closed this vital connection between Kopu and Hikuai and on to eastern communities. NZTA have so far not been able to indicate when and what type of fix can be done as the lost area of road is so large and is still moving.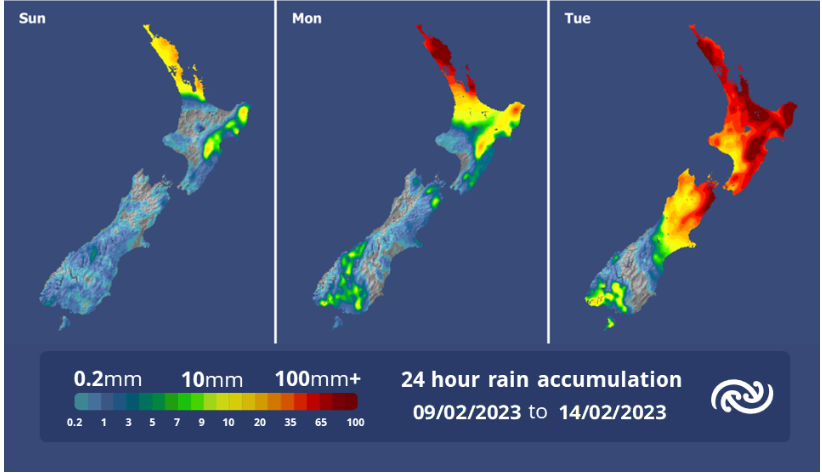 This new event is expected to be felt from Sunday through to Wednesday morning. MetService have said for areas like Coromandel to expect the current 53-hour watch to be upgraded to an Orange or Red warning once the track is a little clearer. They continue to say that it is still not clear where it will head, and this can be influenced by a number of factors and the public should continue to monitor official weather bulletins and warnings.
TCDC Civil Defence have also said that this event will likely cause storm surge across both the East and West coasts which will result in:
Coastal inundation, across many lower lying areas, which could result in flooding of many beachside/ coastal urban areas.
Isolation due to flooding and roading network blockages, trees down, power outages.
"Use these next three days to prepare and plan" says our Civil Defence Controller Garry Towler.
"This cyclone, the fifth severe storm we have had since November last year is packing a nasty punch, so for those living or staying in lower lying coastal areas think about and plan for evacuation. For everyone on the Coromandel get ready with supplies to last three days, and above everything else lock in a plan to be somewhere safe and secure by next Monday evening".
A comprehensive update will be provided later today by TCDC Civil Defence, including where we believe inundation and urban flooding could occur, an update on the cyclone and what support and resources are going to be available.
---
Reader's opinions
---