SURVEY: HOW CONCERNED ARE YOU ABOUT THE USE AND SUPPLY OF ILLICIT DRUGS IN OUR COMMUNITY
Written by John Grant on July 11, 2020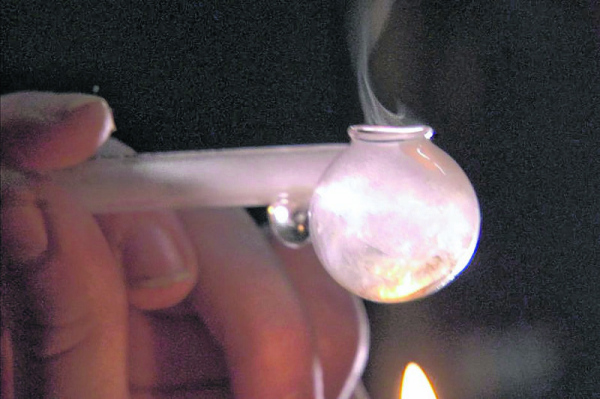 Click the link below to complete the survey
https://survey.app.do/how-concerned-are-you-with-drug-issues-on-the-peninsula
How concerned are you about the use of hard drugs in our community. For as long as one can remember, terms like "Coromandel Green" have been freely used and are well known around the entire country. At the upcoming general election in September, there will be a cannabis referendum to determine the legal status of marijuana.
However, our poll today focuses more on the 'elephant in the room', being community concern for drugs other than cannabis, such as methamphetamine, and how you feel about the impact to our communities around Coromandel/Hauraki and surrounding areas.
Included in this poll is a question on how you will vote at the referendum, however the main focus on this poll is the use of drugs such as methamphetamine, aka 'meth' or 'p'.
Over the last several months, Coromandel's CFM has posted a number of stories with potential links back to drug use and supply of drugs. Without exception, these posts have had large numbers of people read and comment, all have indicated concern for the issue of drugs in our community.
Recently we have seen gang activity on the streets of Coromandel towns. Many comments have been made, "if there was no demand for drugs such as methamphetamine, then it's highly likely that we would not see gangs in and around our towns".
Today we are launching a poll to ascertain a measure of public feeling on illicit drugs in our community. We would like to get some clarity on how much actual concern there is and if how confident you are that current action by authorities is sufficient to manage the problem, if in fact a problem does exist.
This poll is confidential and we have no way of identifying people who respond to the survey. It is not scientific and is being done to gain an insight into community opinion on a subject that has received much discussion on our Facebook pages.
This week on Coromandel's CFM between 10am and 1pm we will feature various interviews with people on the topic of drugs. Tune into us on 94.0 Hauraki and Coromandel West Coast and 88.2FM (temporary) in Coromandel Town, and 95.1FM on the entire East Coast of the Coromandel.
We will keep this survey open till next Saturday 18 July 2020, after that we will share the results and discuss the findings with authorities and report on their response to the results.
Please help the effectiveness of this by sharing it to local groups, pages and friends and encourage all people who are permanent residents of the Coromandel/Hauraki Plains to complete this survey.
https://www.health.govt.nz/your-health/healthy-living/addictions/alcohol-and-drug-abuse
https://www.police.govt.nz/advice/drugs-and-alcohol/drugs-and-alcohol-getting-help
---
Reader's opinions
---