Living Rough in Thames Mangroves
Written by John Freer on May 2, 2023
A group of homeless people are living in mangroves less than two blocks from the main street of Thames.
It has been revealed that at times there have been up to 14 people living in a make-shift village comprising of tents and canvass covers.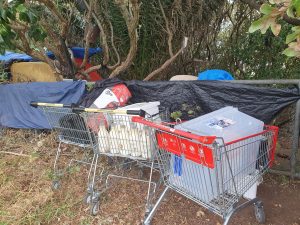 The site, between Danby Field and Goldfields Shopping Centre also flanks a children's playground and a skateboard park.
Residents living rough are using local supermarket waste bins as a source for food.
The Goldfields manager said that those running businesses at the centre along with staff had had enough and while there appeared to be no easy fix, those living in the mangroves needed to be moved on.
But there appears no immediate solution.
CFM is seeking comment from Thames Coromandel  District Council.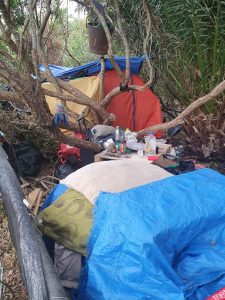 ---
Reader's opinions
---