New Surf Club Meets Long Held Dream
Written by John Freer on December 5, 2022
By John Freer
Those who work voluntarily to keep the lifesavers looking after swimmers and surfers at Tairua's Ocean Beach, have for a decade dreamed of what a new clubhouse could provide.
Now they have achieved reality with the new Tairua Surf Lifesaving Club clubhouse, open to support operations.
Club chair, Betsy Warner, had no hesitation in detailing how the new facility would assist those who give their time to keep others safe.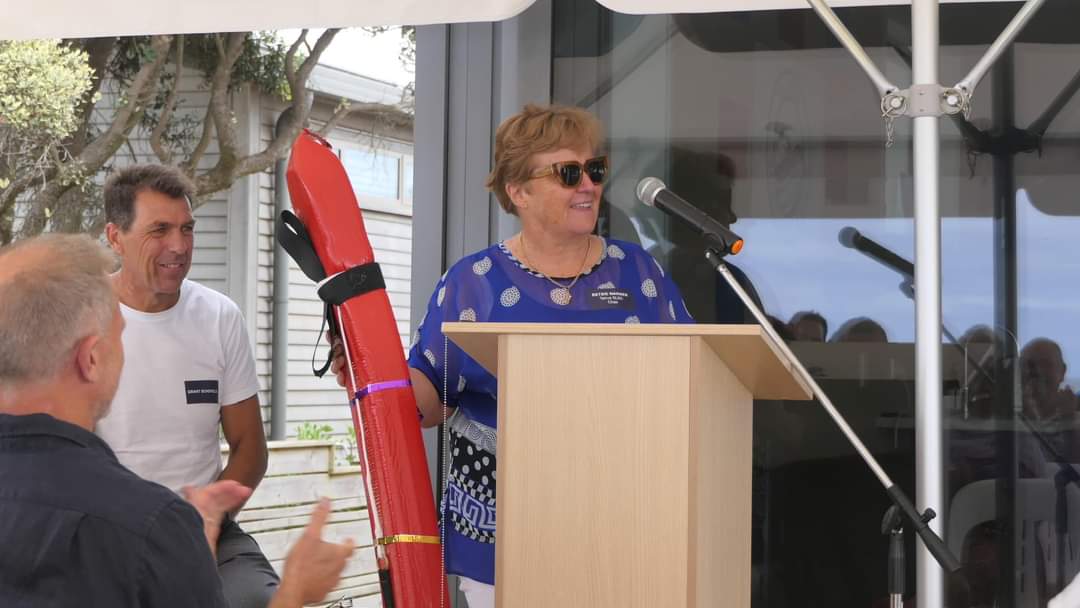 Club Chair Betsy Warner
Betsy, after being a key part of the weekend's building opening, was happy to talk about the equipment storage, first aid facilities and search and rescue enhancements.
"In terms of beach safety, in terms of the training of our lifeguards, also the wellness of our lifeguards, it is a great facility to look after our lifeguards while they look after people on the beach," said Betsy.
"We will be more search and rescue ready because we now have the facilities together where we are ready to go. There is also a great dedicated first aid room which will enable our lifeguards to better serve the community."
Funding for the building came from the Government's Covid response fund for shovel ready projects. Assistance was also provided by Surf Lifesaving New Zealand, Trust Waikato and the Trillian Trust.
"My catch phrase was that we have not had to sell over a million sausages to build this," said Betsy.
The Hon Stuart Nash cut the ribbon to signal the club opening.
---
Reader's opinions
---