PETROL PRICES ARE HURTING
Written by John Grant on March 13, 2022
According to Gaspy the cheapest petrol on the Coromandel at the moment (and confirmed at 11am Sunday and before discount vouchers) was from New World Whitianga with a litre of 91 costing 288.7c. The current price of fuel is having a significant impact on household expenditure. New Zealand households  spend just under 3% of income on fuel and a recent comparison by Bloomberg shows of 14 countries measured only Mexico spent on average, more than New Zealand.
There've been calls for the Government to lower the tax take on petrol. According to this graphic from BP, fuel tax (excluding the Auckland regional fuel tax) is 44% of the pump cost or on current prices, equates to $1.27  per litre going in tax.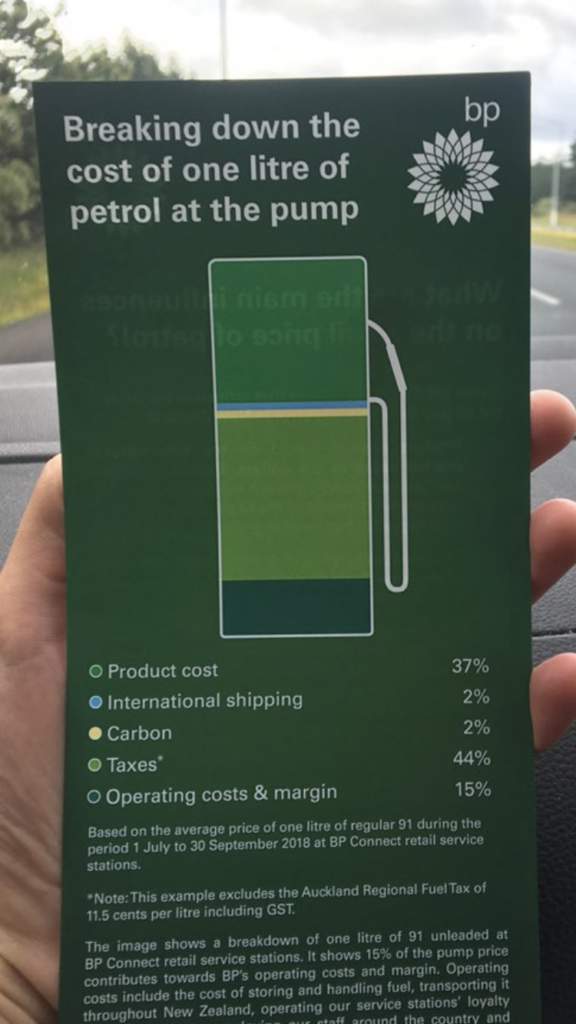 The other concern many have expressed, is the impact of Russia's invasion of Ukraine on our imported price of fuel. New Zealand imports most of it's fuel already refined from South East Asian countries and the majority from South Korea, ironically a country with no crude oil of their own. According to websites, South Korea sources crude oil from the USA and middle eastern countries. Nevertheless the current global turmoil created by the Ukraine war is limiting global supplies and therefore prices are increasing and driving up pump prices almost daily.
Historically, New Zealand does not do a lot of trade with Russia. The following table shows the top ten imported items and values for 2021.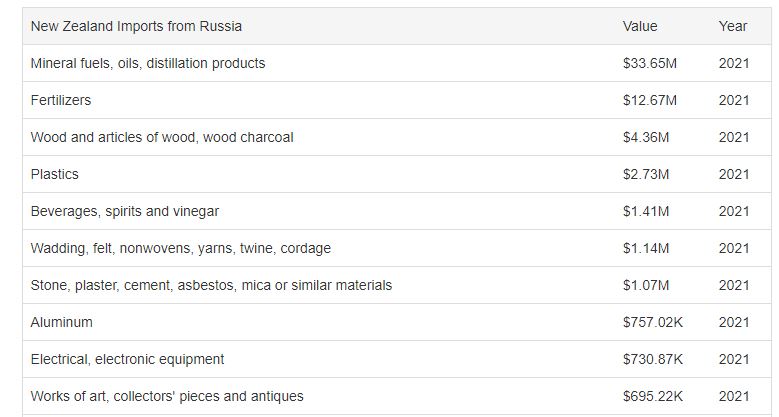 Source:tradingeconomic.com
---
Reader's opinions
---