Wharekaho Residents and Ratepayers Annual Meeting with Mayoral Candidates
Written by John Grant on June 6, 2022
The Wharekaho Resident and Ratepayers Association had their annual meeting yesterday which was well attended and included the two mayoral candidates who have come forward and declared their intention to stand for Mayor.
The meeting expressed frustration with slow progress on a number of issues impacting the area and the lack of response from Council, Community Board and NZTA (Waka Kotahi).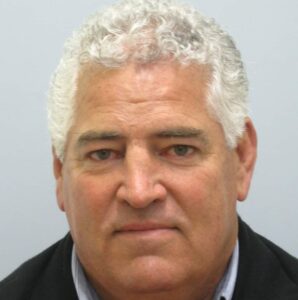 Mayoral candidate John Freer spoke about the need for change, "at TCDC we will soon have a change in Mayor while there is a new CEO coming onboard. We cannot lose this opportunity in providing a new way forward for our region based on community empowerment and a revised more appropriate council structure."
Freer told the meeting that we live, visit and holiday in one of the most beautiful regions in the country and he intends to keep it that way.
While he said there was lots to consider at October's elections there was a much more pressing issue.
"We want our Council to be taken seriously when arguing the challenges coming out of Wellington.
"We need a voter turnout that reflects and provides backing from more than 70 percent of our residents and ratepayers – not 30 percent.
"And we want strong candidates on Council and Community Boards.
"Achieve this and we will be much stronger to handle the issues and opportunities ahead," said Freer.
Len Salt the other aspirant for the Mayoralty talked about reticulated water supply, wastewater infrastructure, footpaths and traffic safety are the key issues for locals, as well as the recent flooding at the one-lane bridge.
"Water supply fo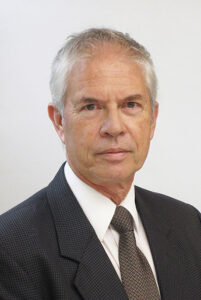 r Wharekaho as well as Whitianga is one of the reasons that I initiated the Water Action Committee and formed the Whitianga Residents and Ratepayers Associated two years ago.
"My team has worked with the Mercury Bay Community Board and directly with Council to get funding allocated in the Long-Term Plan ($250,000), and a comprehensive investigation into an alternative water supply for both Wharekaho and Whitianga. This investigation is underway now, and the engineers are due to report back to council before the end of the year.
"Our vision is to achieve a minimum 30 days back-up water supply for the area, rather than the current one days supply that we have now, and we believe it can be done."
Mr Salt went on to say that TCDC has allocated 1.4 million in the LTP (Long Term Plan) over the next 5 years for Wharekaho water supply, but this can only be effective if there is sufficient water coming through the Moewai treatment plant to keep the taps on.
With the recent cuts to Waka Kotahi subsidies on footpath construction Mercury Bay Community Board have come under increased pressure to manage budgets for footpaths and local roading. He said that the Community Board, Thames Council and Waka Kotahi need to resolve this.
Len Salt said Wharekaho residents have been more than patient, and they're ready for action on these issues now.
---
Reader's opinions
---