Cracks Keep Kopu Hikuai Highway Closed
Written by John Freer on January 16, 2023
By John Freer
The crack which has caused the closure of State Highway 25A remained under investigation today by engineers.
Waka Kotahi's Rob Campbell, told CFM, the evaluation was continuing today as the Coromandel Peninsula's main east-west connection route remained closed.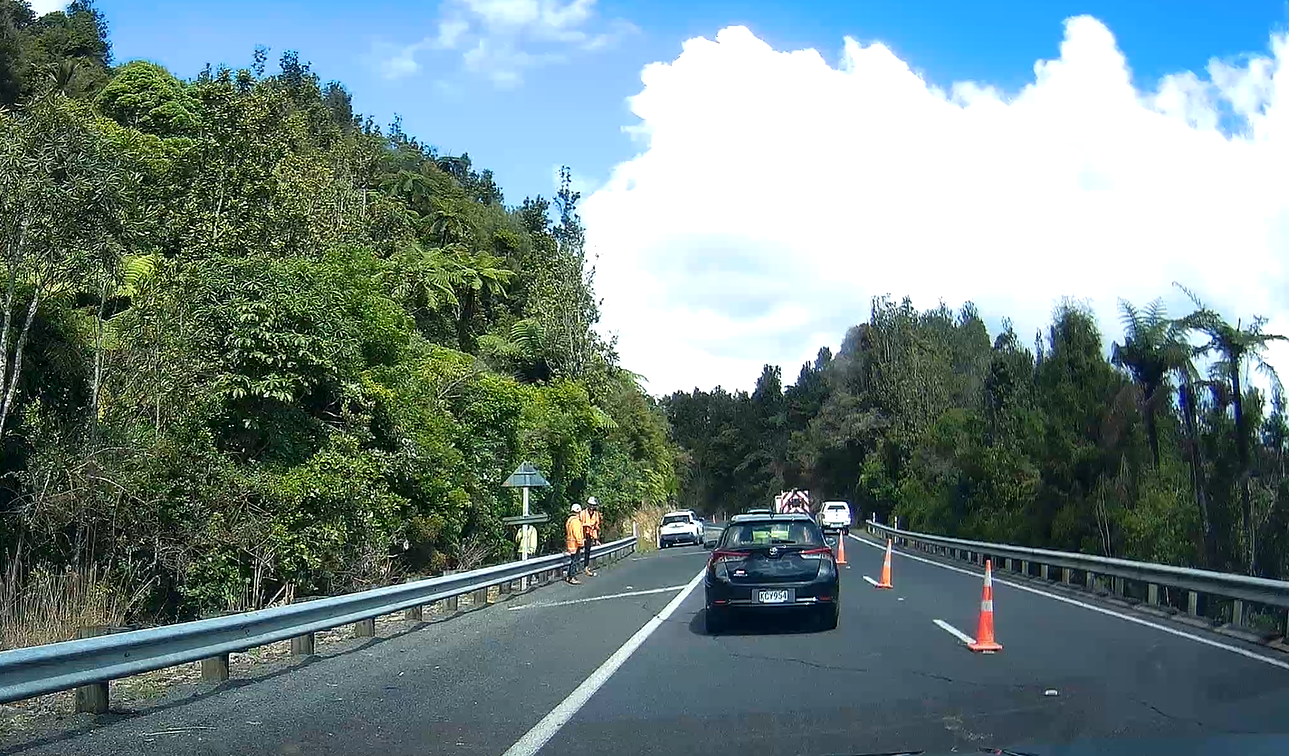 The call to close the Kopu Hikuai highway was made late yesterday after engineers spent a number of hours reviewing a crack which crossed both lanes and extended approximately 20 metres.
Located about 10 kilometres in from Kopu, the damage is clearly visible to passing motorists.
It has been highlighted with engineers painting yellow marks on the road surface across the crack.
Campbell, Regional Manager of Maintenance and Operations for Waka Kotahi, said the decision to close the road was based on a lack of information. He said that is what is driving the work today.
"Cracking is still there but as far as I have heard, nothing has changed."
He said there was a need to determine what was driving the formation of the cracks and further potential risks.
Campbell said the decision to either reopen the road or keep it closed would be made once all the information was obtained.
The road was initially reduced to one-lane with traffic control put in place at 10am yesterday.
Thames Coromandel District Council posted the road closure around 5.15pm stating: "Urgent road closure, SH25A between Kopu and Hikuai. Waka Kotahi/NZTA has closed SH25A following the discovery of severe cracks near the passing lane close to the top of the summit.
"The severity of these cracks means a slip is imminent and the road is not currently safe to drive on.
A spokesperson from Waka Kotahi said SH25A was not the only road being reviewed by engineers.
"We're reviewing a few sites around the Coromandel after the storm event last week and will update when we know more. I don't have any further detail until we get information back from geotechnical engineers," she said.
Alternative routes include the Tapu-Coroglen Road, the 309 Road or via Waihi and Whangamata.
---
Reader's opinions
---