PEACE FLOTILLA AT HELENA BAY
Written by John Grant on March 13, 2022
ukThe Peace Flotilla has arrived en masse at Helena Bay, the site of Russian oligarch Alexander Abramov's luxury retreat. They have already made their presence felt with a large sign saying "Stand Up To Puten" (Sic) written in the sand above the highwater mark. There has been a number of security people spotted around the lodge and locals are mostly supportive and some have joined the peaceful messaging with Ukraine flags on display.
There are currently six yachts and two local boats, six kayaks and two standup paddle boards, more are expected to join later today and tomorrow.
Included are at lease two yachts from Whitianga in attendance.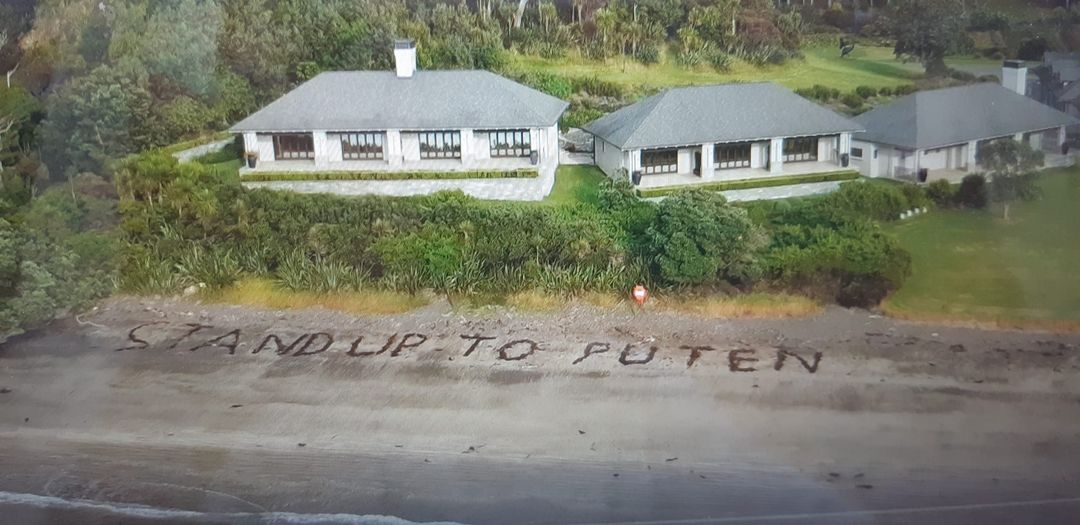 The group of protestors are calling on the government to immediately freeze the assets of Russian oligarchs in New Zealand, thereby pressuring Putin to end the invasion of Ukraine, which began last month.
The passing of a bill introduced to Parliament last week would target oligarchs in New Zealand and Flotilla spokesperson Thomas Everth from Whitianga, said that they are pushing for Abramov to be included in the category for assets to be seized.
---
Reader's opinions
---