Scott Simpson Looking Safe ACT Continues Lead in Coromandel Party Vote in August CFM Poll
Written by John Grant on August 25, 2023
Scott Simpson's seat looks safe with a continued strong lead for the electorate seat in the August CFM poll. Scott is enjoying a clear lead with 49.8% support down from 65.3% in the July poll. This will be welcome news for Scott who at the recently announced Party List ranking will be relying on winning the seat to return to Parliament.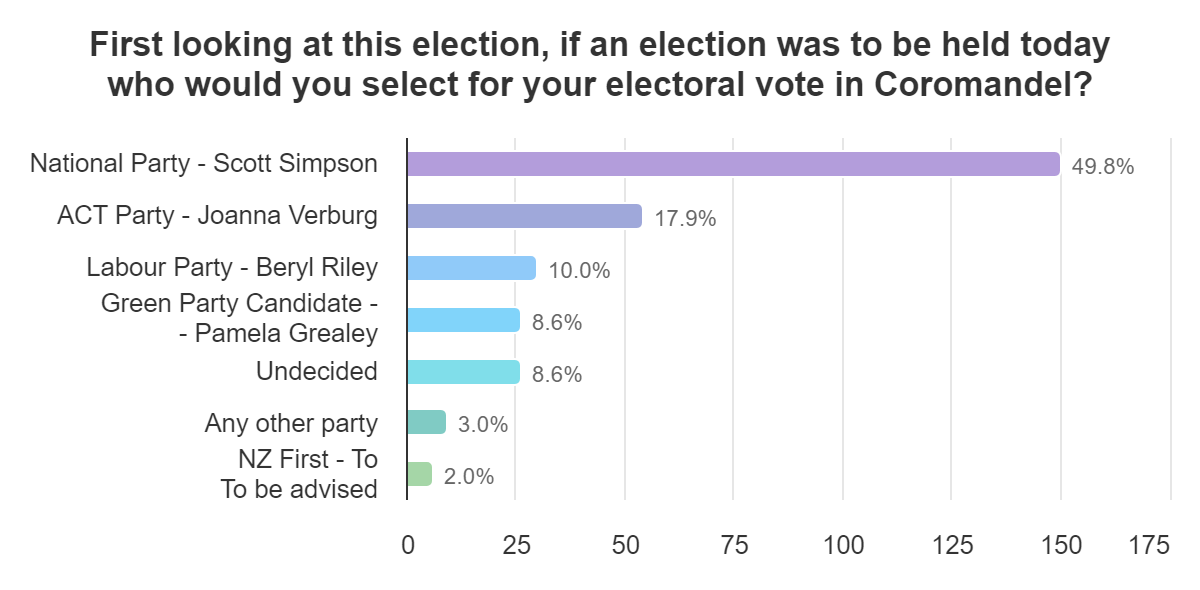 Other significant moves in the candidates was Joanna Verburg who was announced over the last few weeks as the ACT candidate for Coromandel. She has arrived in second place to Scott on 17.9% a move up of 11.8% for ACT in the month. The move in the ACT support was also seen in the Party vote where they continue to hold the lead with 36.7% level with the July level of support for ACT.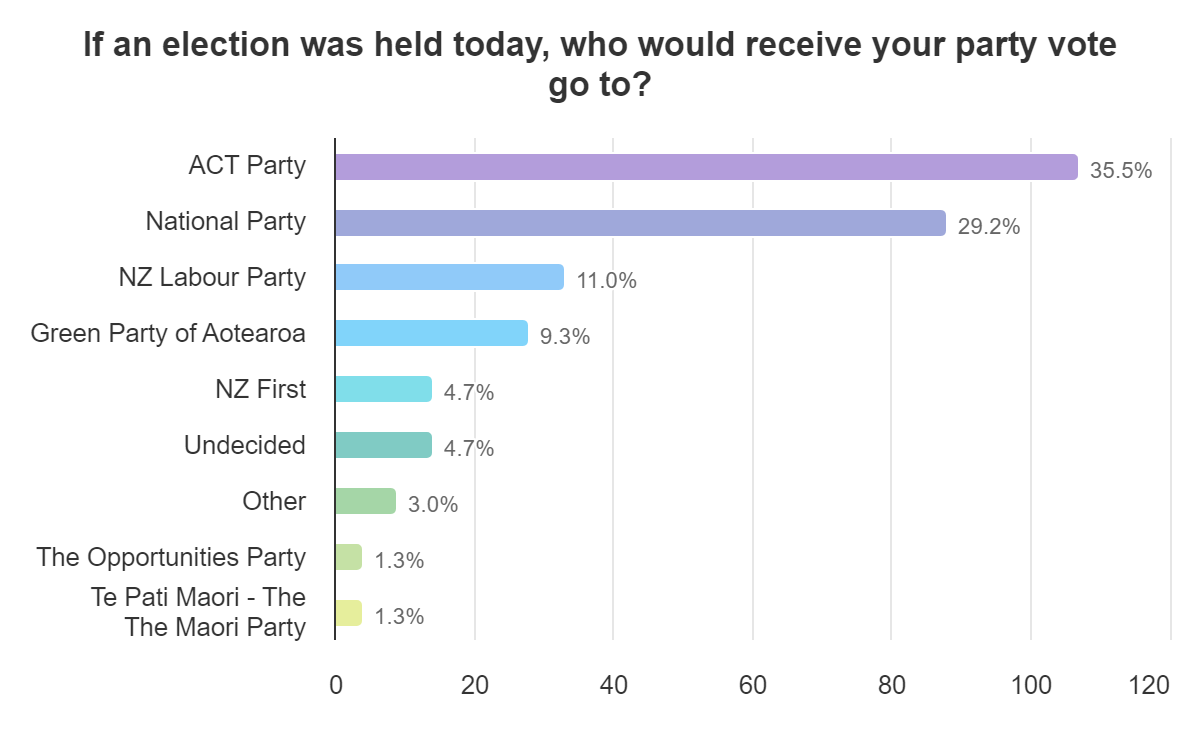 We will release more information from this poll over the weekend and on Monday including what issues are concerning voters on the Coromandel. Will the major concern be a surprise?
---
Reader's opinions
---